Codification's mission is to help some of the world's most successful organisations keep pace with rapid technological change, by modernising their IT legacy and reducing the time to market for digital products.
Codification was founded by industry veteran Richard, who serves as the CEO. Richard teamed up with transformation expert James, who joined the firm as partner and COO in 2019.
Meeting at HSBC after working and consulting in the industry for a combined four decades, the pair had seen the same pitfalls arise time and again; siloed organisational structures, a fear of security and privacy in the cloud, and an absence of in-house technical skills that hamper a technology transformation.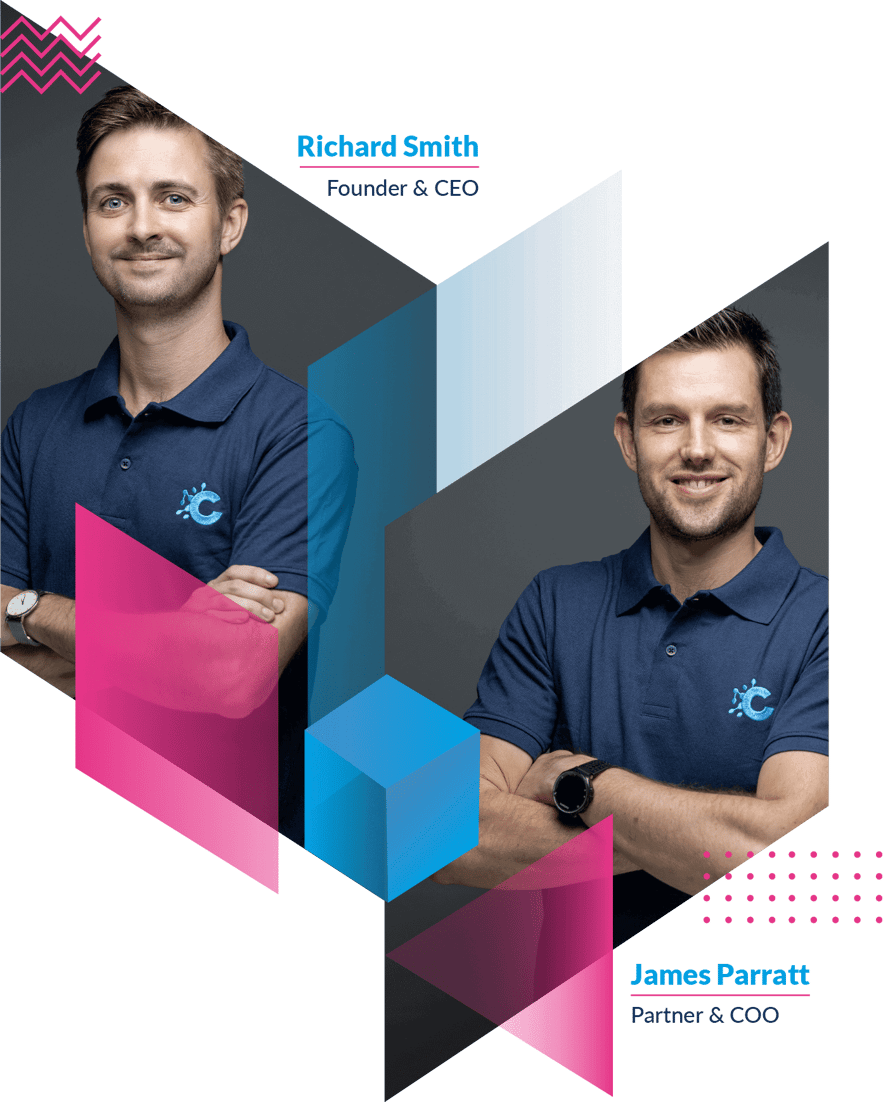 Experts in cloud native operations
Since hiring our first employee three years ago, we have served leading multinationals, top government institutions and software giants – enabling them to transform into cloud native organisations.
As a testament to the demand for our services, the Codification team has grown to over 50 staff and over 30 associates, and we now offer the skills of expert engineers and technical trainers across the UK, Europe and the Middle East.


You're the focus
Unlike global system integrators and large consulting firms, we're a truly agile startup who'll give you the focus you deserve.

We have broad expertise
We'll support your decision makers in overcoming all aspects of transformational change, from strategy and budgeting, through to governance and compliance.
We'll build you a rocketship
An enduring capability depends on building up your talent. We've proven experience of acquiring and upskilling a permanent workforce for our customers.
We integrate with your teams
Our people will lead and augment your existing workforce, so we take the time to understand your organisational culture.

We are wherever you are
Our customers are our strategic partners, so we show up where you work, wherever in the world that is.
We're in it together
As an independent startup, our growth comes from your success; as your transformation accelerates, the number of initiatives we can support increases.
Our global presence
We have registered entities in five locations.
Slide
"Codification supported our digital transformation as we adopted Cloud Native and has been an excellent partner throughout. A comprehensive assessment was completed upfront, followed by several years of collaboration. They worked with us to remove barriers and constraints. The focus areas included platform engineering, technical ownership, CI/CD capabilities, tooling rationalisation, engineering standards, and test automation.
As a result of this partnership, IFS was able to significantly reduce our time to market, improve our code quality, and minimise our defects. Codification was instrumental in accelerating our transformation by providing valuable thought leadership, technical training, introducing industry best practises, and delivering top-notch engineering talent"
Senior Vice President – Platform at IFS
Slide
"Codification delivered on two critical capabilities for our Cloud Operations teams, providing observability and telemetry across our entire estate as we adopted Kubernetes as the engine for our pioneering solution, IFS Cloud. Codification built, tested, and fully automated the deployment of our next-generation monitoring and logging solutions, providing coverage across all workloads, both on time and to budget; the Codification team also provided training on these solutions across our teams to provide an enduring capability for the business."
Senior Vice President – Unified Support at IFS
Slide
"The Codification team delivered professional and engaging technical training that benefited over 300 engineers distributed across our Development and Operations teams.
This training endured for over a year, as the training needed to cover a broad range of technologies for many teams as we pivoted to use containers and the Kubernetes ecosystem. The feedback from the participants was fantastic. The training covered the theory in an accessible manner, and further cemented topics with practical labs so they could take what they had learned and immediately apply it to their jobs.
The Technical Training from Codification has proven to be an enduring capability for the business."
Senior Vice President – Platform at IFS
Slide
"Richard and his excellent team at Codification have been utterly superb advising us on scaling, PowerShell & Docker. We hope to be working together more and more as time goes on, and I have no hesitation in recommending them."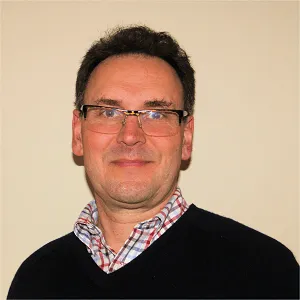 IT Lead at Electronic Medical Records for the Developing World
Slide
"We have been working closely with Codification and their excellent, professional team of developers for a number of months on our new digital learning platform which utilises a unique approach to personalised learning. Richard is a diligent and methodical powerhouse when it comes to software architecture and driving the roadmap, design and approach to define and put the different phases of the platform creation together. He listened patiently to our requirements, challenged us and came up with a suitable solution to move us forward. We now have a great MVP for our platform which is gaining attention from prospects in need of improved learning experiences. I highly recommend Richard and his team."
Our culture is built around bringing together smart, independent thinkers who can put their honest thoughts on the table.